So,
39tries and I decided to make this an icon/graphic-posting community.

But first, you've gotta know the people making these awesome things for you. =) Click on the photo to go to their private LJ, and click on the LJ cuts to learn more about them.


Gwew.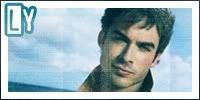 Ly. 16. Scrat. Kings. Lost. Boone. Sawyer. Hurley. NBA. The OC. One Tree Hill. Chad Michael Murray. Mike Bibby. Desperate Housewives. Ice Age. Closer. PS7. Vertigo78. Michau. Mamau. NFSU2. 12.



Jen. Sixteen. Filipina raised in Canada. Orlando Bloom. Evangeline Lilly. Natalie Portman. Kate Winslet. Johnny Depp. Dominic Monaghan. Jimmy Fallon. Lord of the Rings. Pirates of the Caribbean. Finding Neverland. Lost. Charlie Pace. Sawyer. Charlie/Claire. CSI. John Mayer. Music. Texture-lover. PS7.